Send Inquiry
Single Stage Horizontal Mud Pump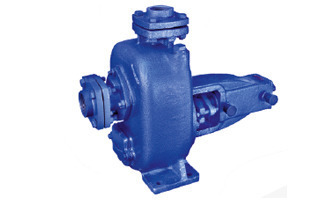 Single Stage Horizontal Mud Pump
Single Stage Horizontal, Non-Clog Self Printing, Mud/Sewage Pumps (Mechanical Seal Type) (MECHANICAL SEAL TYPE MUD PUMPS)
A Mechanical Seal Type Mud Pumps are a device that helps join systems or mechanisms together by preventing leakage, containing pressure, or excluding contamination. Each of these expansion bearings has their own particular arrangement of execution parameters for estimations, for example, the stature of swelling and the inside line twist range that the seal can arrange.

Non-Clog Self Printing Pumps are used for Mobile machinery-cooling water for marine engines and shovels. It expresses that the expansion in weight at one purpose of the encased fluid in harmony of rest is transmitted similarly to every other purpose of the fluid, unless the impact of gravity is ignored.

Operating Data
Capacity:

up to 75 m3/hr

Head:

up to 58 mtr.

Suc. Head

up to 7 mtr.

Discharge Size:

32 mm to 80 mm

Solid Size:

up to 25 mm

Temperature:

up to 110° c

Speed:

up to 3500 rpm

Pressure:

up to 5.8 kg/cm2

M.O.C:

C.I. – C.S., SS - 304/ 304L, SS – 316/ 316L, Bronze, Alloy- 20, CD4MCU Hast alloy B & C, etc…

Mechanical Seal Option:

STV (Carbon Vs Ceramic / Tc with NBR Elastomer)
CCV (Carbon Vs Ceramic / Tc with Viton Elastomer)
CCT (Carbon vs Ceramic / Tc with PTFE Elastomer)
Application
Dewatering, mud, marine, effluent, hotel, oils, spirits, swimming pools, gas oils.
Vessels, industrial-pumping petroleum products, chemical
Civil construction-dewatering foundations, public utilities.
Filter press feeding, ETP-STP, waste water treatment plant, sewage pumping.
Mobile machinery-cooling water for marine engines and shovels.
Pier, excavations, pits, pot-holes etc.
Grampanchayats, municipalities' public health department, large housing colonies, chemical, Pharma Company.
Food, cement, paper, sugar, salt, steel and other for liquid cargo from freighter, barges.